May 16, 2018
Getting Flexible with Bendable PCBs
CML provides PCB solutions with reliable connections to some of the biggest global brands in different industries. They trust our expertise and automotive know-how, you can too…
During the development stage of a new product or even during the optimization of an existing system, the engineers often have one question on their mind. How to connect the PCBs without using connectors and cables? From the cost optimization perspective, most designers would prefer not to go for a flex or even rigid-flex solution.
So what is the alternative option? A cost competitive solution with an even more reliable connection can be applied by using bendable also known as semi-flex or flex for install PCBs.
Bendable PCBs are versatile and suitable for a wide range of applications across different industries. They are used where less than five static bending cycles are required, e.g. when onetime bending is required such as installing the PCB in or on a plastic casing or housing.
In the PCB area(s) defined for bending, the material is reduced by depth routing to a remaining thickness of minimum 0.20mm to a maximum of 0.40mm. But one thing should be mentioned during the design: the layer structure of the base material should be selected in a way so that during the depth-routing at least one glass layer is not routed. Otherwise the glass fibres are unprotected and during bending it is possible that the glass layer will crack.
CML provide a wide range of bendable PCB projects to the market, especially for automotive applications including the bendable PCBs used inside the door handle (Figure 1) and LED lighting of cars (Figure 2 & 3). As you can see from the image below, the door handle is curved and have angles so it would be difficult to install a rigid PCB.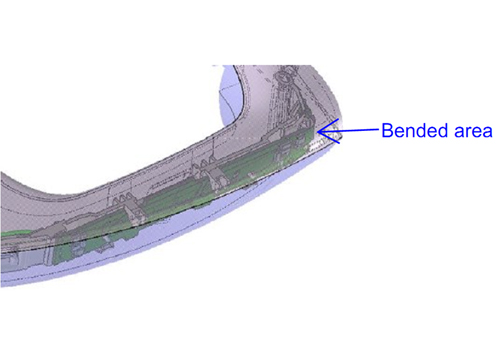 Another example of a bendable PCB is used for an automotive LED application, to cater to the curve and shape of the car in Figure 2 and 3.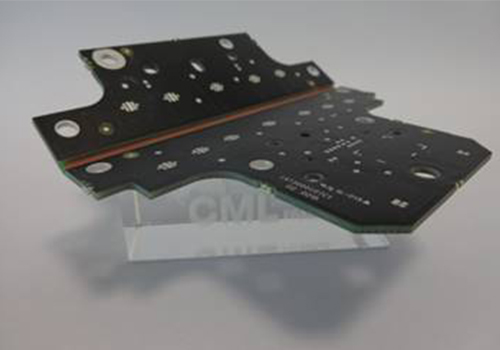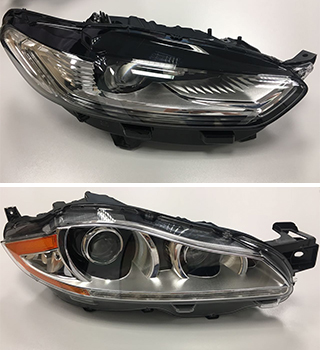 Our experts are here to provide you with answers to all your PCB challenges. We look forward to working with you on your next bendable project.